CYTOPATHOLOGY AND HISTOPATHOLOGY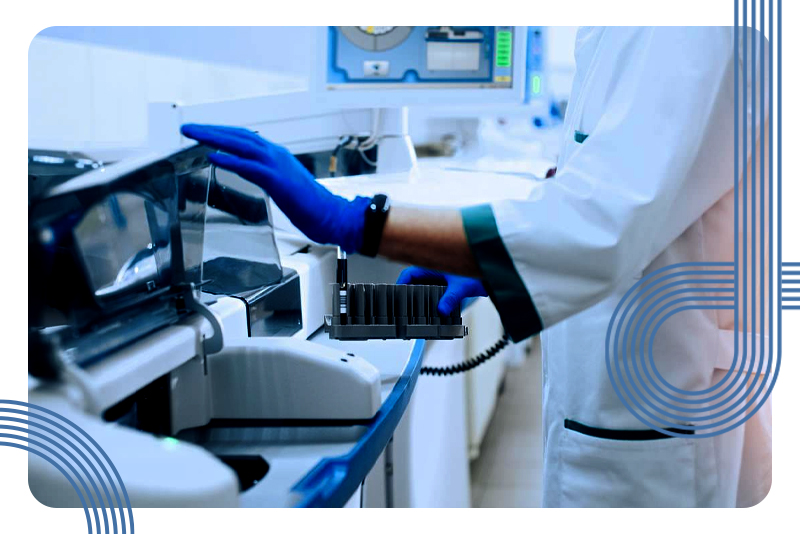 CYTOPATHOLOGY AND HISTOPATHOLOGY
Facility of cytopathology and histopathology are provided by Raman Imaging and Diagnostic Centre in Patna which helps in better evaluation of diseased tissues and cells and reaching to a accurate diagnosis. The process is facilitated under Quality Assurance and check to control errors that may interfere with diagnosis.
Fine needle aspiration cytology (FNAC) is available which provides application of negative pressure under image guided for sampling. Exfoliative cytology helping in PAP smear study which acts as a screening tool for detection of precancerous cervical lesion that may lead to cervical cancer.
Welcome to Raman Imaging and Diagnostic Centre Patna, Bihar, one of the Best Pathology Labs in Patna. We specialize in providing comprehensive services in the field of cytopathology and histopathology. Our state-of-the-art facility is equipped with cutting-edge technology and staffed by experienced professionals to deliver accurate and timely results.
Cytopathology is the study of cells, primarily through the examination of samples collected from various body tissues or fluids. Our team of skilled pathologists utilizes advanced techniques to analyze these cellular samples, allowing us to diagnose diseases and provide valuable insights into the patient's condition. Whether it's evaluating fine needle aspirates, pap smears, or other cytological specimens, we ensure meticulous analysis and precise interpretations. Histopathology, on the other hand, involves the examination of tissue samples obtained through biopsies or surgical resections. Our dedicated team of pathologists and technicians is proficient in processing these specimens, preparing thin sections, and staining them to highlight cellular structures. By examining these tissue samples under a microscope, we can identify abnormalities, characterize diseases, and guide appropriate treatment plans. 
At Raman Imaging Centre Patna, we understand the importance of accurate diagnoses in the management of various medical conditions. Our commitment to delivering the highest quality results is reflected in our attention to detail, adherence to standardized protocols, and utilization of advanced diagnostic technologies. We employ cutting-edge equipment and techniques to ensure precise analysis, enabling us to provide accurate and reliable diagnostic reports to healthcare providers and patients.
When it comes to pathology services, choose Raman Imaging & Diagnostic Centre in Patna, the Best Pathology Labs in Patna. Experience our commitment to excellence, accuracy, and compassionate patient care. Contact us today to schedule an appointment or to learn more about our services.
We at Raman Imagine and Diagnostic Center in Patna offer comprehensive vaccination services cater to patients of all ages, from infants to seniors, and cover a broad spectrum of medical conditions. Contact Raman imaging centre in patna for covid vaccination, child vaccination like BCG, etc.
Powered by Go Sparrow
Diagnostic Center in Patna
Radiology Services in Patna
3 Tesla MRI Center in Patna, Bihar
Best MRI Center in Patna
Best Imaging Centre in Patna
Pathology Lab in Patna
Radiology Labs in Patna
Pathology Services in Patna
Patna Diagnostic Services
Blood Test Lab in Patna